Decriminalise Sex Work
I support the campaign by English Collective of Prostitutes (ECP) and other sex worker-led organisations to #MakeAllWomenSafe through decriminalisation. Please consider signing the petition and contacting your local MP to pledge your support for #Decrim.
This page of external links is a work in progress. Sex workers and allies who have links to add, remove, or update, please contact me.
Sex worker-led organisations include:
Supporters of decriminalisation include:
Books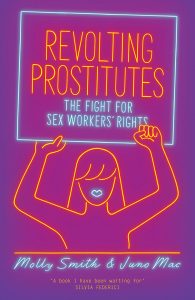 Revolting Prostitutes: The Fight for Sex Workers' Rights by Juno Mac & Molly Smith (Verso Books)
Do you have to think that prostitution is good to support sex worker rights? How do sex worker rights fit with feminist and anti-capitalist politics? Is criminalising clients progressive – and can the police deliver justice? Speaking from a growing global sex worker rights movement, Juno Mac and Molly Smith bring a fresh perspective.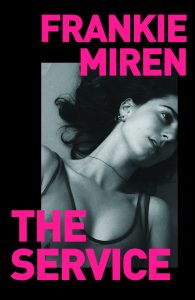 The Service by Frankie Miren (Influx Press)
The Service is a powerful and challenging novel about women's bodies, sex and relationships, mental health, entitlement, authenticity, privilege and power – as shocking as any dystopia, but touching and deeply humane.
'A super smart debut with an urgent political message, ultimately one of resilience and hope' – Katie Ward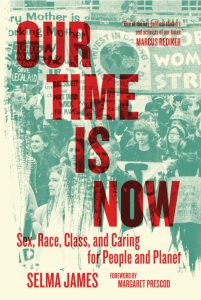 Our Time Is Now: Sex, Race, Class, and Caring for People and Planet by Selma James (PM Press)
For over sixty years, Selma James has been organizing from the perspective of unwaged women. This much-anticipated follow-up to her first anthology, Sex, Race, and Class, compiles several decades of James's writings, with a forward by Margaret Prescod. Available to buy from Crossroads Books.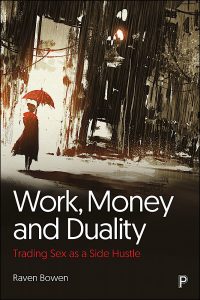 Work, Money and Duality: Trading Sex as a Side Hustle by Raven Bowen (Policy Press, Bristol University Press)
As the labour market continues to exploit workers by offering precarious, low-paid and temporary jobs, for some duality offers much-needed flexibility and staves off poverty. Based on extensive empirical work, this book illustrates contemporary accounts of individuals taking extraordinary risks to hold jobs in both sex industries and non-sex work employment.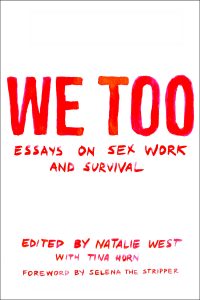 We Too: Essays on Sex Work and Survival by Natalie West & Tina Horn (Feminist Press)
This collection of narrative essays by sex workers presents a crystal-clear rejoinder: there's never been a better time to fight for justice. Responding to the resurgence of the #MeToo movement in 2017, sex workers from across the industry expand conversations often limited to normative workplaces.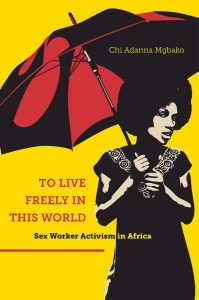 To Live Freely in This World: Sex Worker Activism in Africa by Chi Adanna Mgbako (NYU Press)
Sex worker activists throughout Africa are demanding an end to the criminalization of sex work and the recognition of their human rights. To Live Freely in This World challenges disempowering depictions of "degraded Third World prostitutes" and helps fill a gaping hole in feminist scholarship.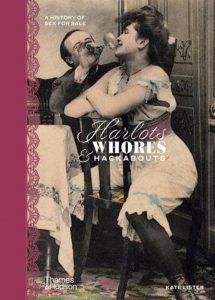 Harlots, Whores & Hackabouts: A History of Sex for Sale by Kate Lister (Wellcome Collection, Thames & Hudson)
An enlightening illustrated cultural history of the sex trade that puts sex workers centre stage, revealing how they have lived and worked all around the globe. Written by one of the most original contemporary thinkers on the subject, Dr Kate Lister (Leeds Trinity University) aka @WhoresofYore.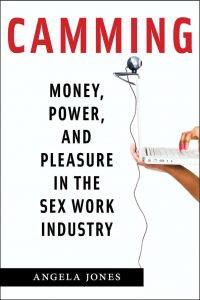 Camming: Money, Power, and Pleasure in the Sex Work Industry by Angela Jones (NYU Press)
The erotic webcam industry, also known as camming, is a thriving global business. Drawing on in-depth interviews, survey data, web analytics, and more, Jones highlights not only the dangers, but also the rewards, of working in one of the most taboo corners of the Internet.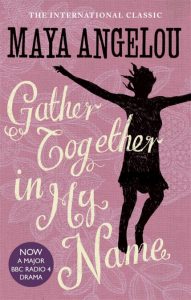 Gather Together In My Name by Maya Angelou (Virago)
In the sequel to I Know Why The Caged Bird Sings, Maya Angelou is a young mother in California, unemployed, embarking on brief affairs and transient jobs in shops and night-clubs, turning to prostitution and the world of narcotics. Maya Angelou powerfully captures the struggles and triumphs of her passionate life with dignity, wisdom, humour and humanity.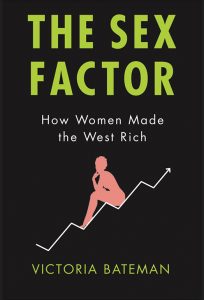 The Sex Factor: How Women Made the West Rich by Victoria Bateman (Polity Press)
Why did the West become so rich? Why is inequality rising? How 'free' should markets be? Victoria Bateman, a Cambridge academic known for her naked protests, argues that we can only understand the burning economic issues of our time if we put 'the sex factor' at the heart of the picture.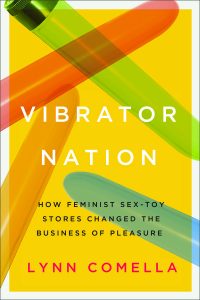 Vibrator Nation: How Feminist Sex-Toy Stores Changed the Business of Pleasure by Lynn Comella (Duke University Press)
In the 1970s a group of pioneering feminist entrepreneurs started a movement, boldly reimagining who sex shops were for and the kinds of spaces they could be. Lynn Comella tells the fascinating history of how these stores raised sexual consciousness, redefined the adult industry, and changed women's lives.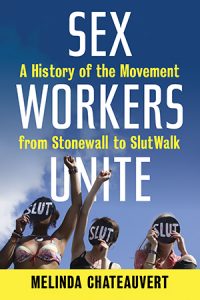 Sex Workers Unite: A History of the Movement from Stonewall to SlutWalk by Melinda Chateauvert (Beacon Press)
Documenting five decades of sex-worker activism, Sex Workers Unite is a fresh history that places prostitutes, hustlers, escorts, call girls, strippers, and porn stars in the center of America's major civil rights struggles. Chateauvert recasts sex workers as savvy political organizers, not helpless victims.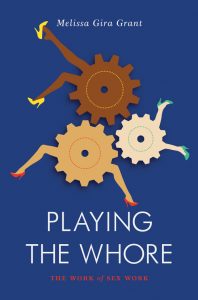 Playing the Whore by Melissa Gira Grant (Verso Books)
Melissa Gira Grant argues for an overhaul in the way we think about sex work. Based on ten years of writing and reporting on the sex trade, and grounded in her experience as an organizer, advocate, and former sex worker, Playing the Whore dismantles pervasive myths about sex work, criticizing both conditions within the industry and its criminalization.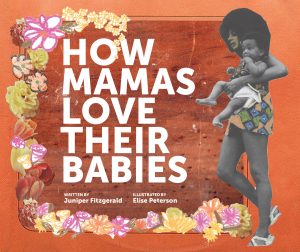 How Mamas Love Their Babies by Juniper Fitzgerald & Elise Peterson (Feminist Press)
Illustrating the myriad ways that mothers provide for their children – piloting airplanes, washing floors, or dancing at a strip club – this picture book is the first to depict a sex-worker parent.
Watch and Listen
Quick Reads
Long Reads
December 17
17th December is International Day to End Violence Against Sex Workers, when communities around the world remember people from the sex industry lost due to violence, discrimination, and stigma. On this day my thoughts turn to the women who were murdered in Ipswich in 2006: Tania Nicol (19), Gemma Adams (25), Anneli Alderton (24), Annette Nicholls (29) and Paula Clennell (24). Check socials for details of 17th December memorial events this year. #IDEVASW #Dec17 #December17 #SayHerName #SayTheirNames.
Red Umbrella Run
In 2016 I ran the London Marathon carrying a red umbrella. My donors helped me to raise £1,600 + Gift Aid for Amnesty International. Here's an interview with Laura from English Collective of Prostitutes and me on BBC Radio Suffolk.